Top 9 Impact of Technology on Business Growth
Starting and running a business has never been easy. It requires determination, discipline and of course, a lot of money. Moreover, you need to hire people who will do all the necessary functions. But with the advent of technology, everything has changed. Business activities have become automated. Computers work along with people to accomplish goals. Technology helps businesses to flourish.
In fact, small businesses are integrating technology into their business. According to John Wandishin, Marketing Vice President for Brother, the majority of small businesses now are investing in technology to boost productivity and capitalize on new trends. Definitely, technology is redefining the business landscape.
Let us know more about the positive impact of technology on business growth and development.
Everything is 'mobile'
Telephones have evolved. Today, we have smartphones. These smartphones are literally "smart". They can do various functions and operations through digital applications and programs. In fact, 99.99% of employees in a company own a smartphone device. Smartphones offer mobile solutions in which people can still work even if they are not in the office. Moreover, 4 out of 5 consumers in the world shop through smartphones based on ComScore's report. With this, businesses have to keep up with this trend, thus, entering the digital landscape.
Trust the 'cloud'
Cloud is one of the most brilliant technological breakthroughs that changed the business landscape forever. It has made the transfer and exchange of data and information much more convenient and easier. It was in the 1950s when cloud computing was initially conceptualized. Only in the 21st century when it was widely used. Brother International Corporation conducted a survey of small businesses in 2010. They found out that 62% of these small enterprises used cloud-based services in their business operations. According to them, cloud technology offers more secure and reliable access to information. In another research by Microsoft, they found out that small and medium-sized businesses experienced a reduced IT workload to about 42% using cloud technology.
Less cost, more functionality
In business, money matters. As much as possible, you need to boost cash flow and reduce expenditures. Through the use of technology, a business can cut down costs. Simply because the use of technology in business operations increases productivity and efficiency. For example, instead of collecting payment from customers, you can use an online invoicing service. Also, use a comprehensive accounting software instead of hiring an accountant to do basic accounting tasks.
Improved learning
Technology has also redefined education. In business, training and learning rely on technology. Technology provides a more fun and interactive way of imparting knowledge to new hires and employees. Modules are now more personalized of technology. In fact, most companies now are utilizing webinars in training their employees. Some companies are also exploring virtual technology to elevate the level of learning and education.
Effective marketing
One of the greatest impact of technology to businesses is in the field of marketing. Before, businesses have to roam around every town just to promote their business. In the mid-20th century, traditional media flourished – print, radio, and television. Although they are still very effective today, they cost a lot. With the advent of the internet, digital marketing strategies flourished. There are different strategies available – social media, website, SEO, and email marketing, among others. Among them, social media marketing is the most used. Why? It is cheaper and it reaches a wider scope. Over 4 billion people have social media accounts – Facebook, Instagram, Twitter, and YouTube. Through technology, promoting a business is a lot easier.
Instant communication
As mentioned earlier, technology provides mobile solutions to businesses. Part of this impact is the improvement of communication. Today, people can connect with each other instantly. Gone are the days when businesses have to send their messages through a written letter. Now, we have messaging apps, email, and other instant communication platforms. People can easily text, call, or video chat. Through technology, everyone in the world seems to be connected with each other.
Improved customer service
Technology has greatly helped business serve their people even better. The advent of instant communication makes it easier for businesses to reach customers and vice-versa. Most companies now utilize digital platforms for customer service. Today, VoIP technology is rising where customers can connect with company representatives to raise queries and concerns. Social media and websites are also a way of gathering customer feedback. Moreover, clients can now schedule their appointments online.
Higher efficiency and productivity
One of the problems of most companies now is that most employees now spend more time in the office but are still less productive. In fact, business productivity affected the recovery of UK economy. The biggest reason why employees are becoming less efficient and productive is that companies do not invest in technology to automate operations. It is also one of the factors why workers are less motivated to work. Thus, it is important that companies now embrace technology. Basically, computers are very important now. There is readily available software which can perform various functions – accounting, bookkeeping, database management, payroll system, email management, and document creation, among others.
Smarter than ever
Businesses now are also becoming smarter and smarter because of technology. Today, there is various software that can analyze the performance of your business. These technologies are like an independent brain which can operate and decide on business operations and functions. Moreover, virtual technology is starting to dominate the business industry. Most companies now are utilizing virtual technology in teleconferencing, training, engineering, and learning, among others. In the years to come, technology will again innovate. These innovations will surely help in business growth and development.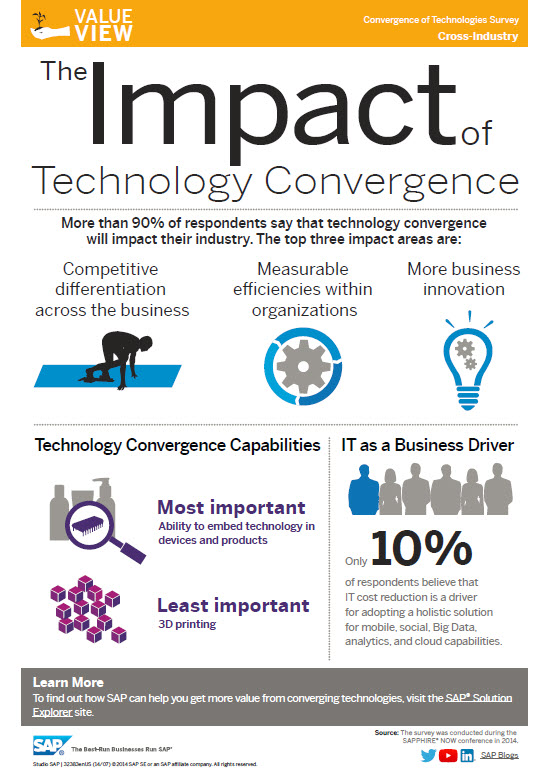 Modernization and advancement are surely inevitable. Technology will change in the decades to come. On the other hand, businesses should always be smarter than technology. Using technology entails greater responsibility. If not used wisely, it can affect your business operations. Technology also has risks and threats, especially in security. Thus, no one should abuse the greatness technology offers to humans.